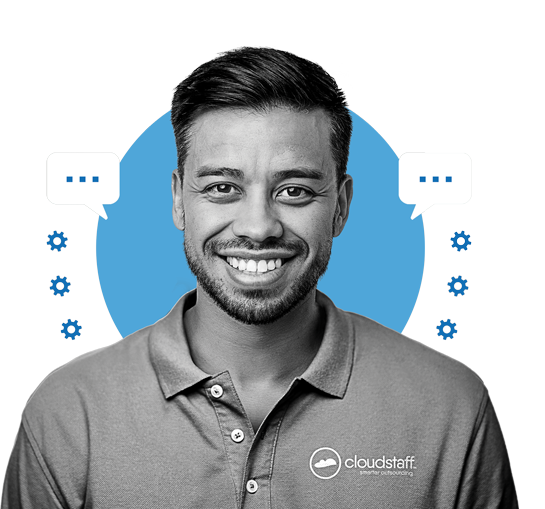 Meet the new faces of outsourcing.
Forget faceless outsourcing. Forget cubicle farms.
We're the people-first offshore staffing solution that helps US-based businesses cut costs without sacrificing quality.
See if outsourcing with us can help your business grow.
We promote growth in our people.
They promote growth in your business.
98% retention of the best talent
We recruit some of the hardest workers in the Philippines and hold onto them at a rate of 98%.
Save up to 70% on staffing
Cost of living is much lower in the Philippines, which means your staffing dollars go farther.
Get your team up and running fast
Your hand-picked Cloudstaff team can be ready to start growing your business in two weeks.
Are you worried about compromising on quality while minimizing staffing costs?




Whether you're just looking for a few pairs of helping hands or don't currently have the resources to hire on the scale you need, Cloudstaff delivers top talent with the abilities and proficiency you require at a much lower rate.

Do you feel like your business is treading water when it should be growing?


Hitting margins is tough in any climate, but especially these days. Accelerating growth for small and medium-sized businesses is our bread and butter. We give you a hand-picked team who could save you up to 70% on staffing. That's no typo.

Has the COVID-19 pandemic changed the way you approach staffing?


Cloudstaff has the talent and resources to bring you expanded productivity, lower overhead and the ability to eliminate pandemic-related staffing complications. Not to mention, efficiently working remotely is sort of our thing.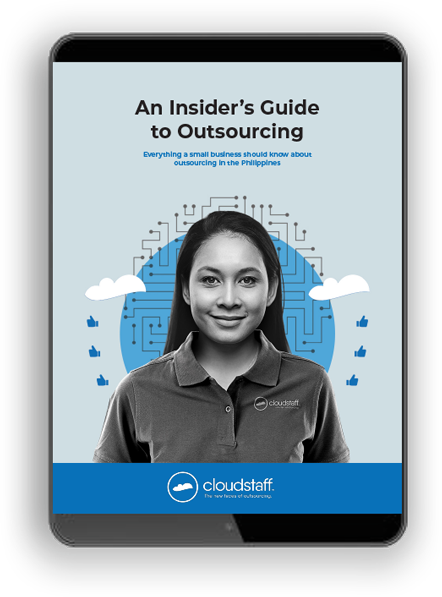 Have more questions? We have more answers.
Have preconceived notions associated with outsourcing kept you from seriously considering it?
Being located in the Philippines, we deliver a full team of lifelong English speakers who are adaptable to your business, proficient in the software you use and pros at doing it all remotely, via the cloud.
Do you have reservations about trusting an overseas company with your data or IP?
Cloudstaff uses the most stringent security protocols, both physically and technologically, to keep all of your data and assets secure. Contact us today for more details.
Is the accessibility of overseas workers a concern for you?
We have a full suite of apps and tools to manage, monitor, communicate with and set priorities for your Cloudstaff team. Get our free eBook, The Insider's Guide to Outsourcing, to learn more about each of them.
Are you wondering whether foreign employees will jibe with your company culture?
The Philippines shares many cultural features with America, from prominent religions to musical tastes. English is even an official language, with 92% of the population able to speak it.
Are you wondering whether we can serve your industry?
Cloudstaff employs experts in everything from graphic design to IT support. Using specialized software, we find candidates who fit your company's needs to a tee. We provide staffing solutions in industries like real estate, accounting and finance, legal process, marketing, engineering and drafting, eCommerce, technical support, managed services, mortgage broking and much more. Enter your email if you're still uncertain and we'll answer your questions directly.
If you have any other questions or concerns, enter your email below and let's chat.
Here's what people are saying
With Cloudstaff we were able to find higher caliber candidates - either candidates with more experience or more professional. We've been really happy with the process.
Tyler Jones
Director of Finance
One, Inc.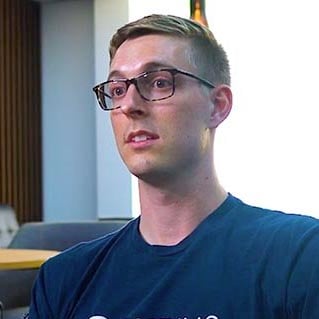 The experience has been phenomenal. The quality of the candidates has been outstanding. The team here is very hard-working and dedicated to the company.
Tim Gavin
Partner
Klein Hall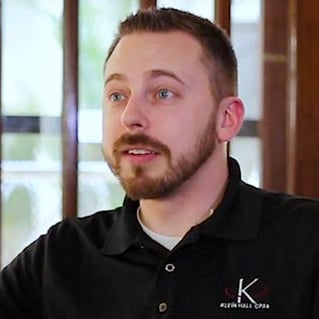 What can Cloudstaff do for you?
We are recruiting experts
Using our specialized software and testing procedures, we ensure candidates fit your company's needs.
Keeping you in control
Think of your Cloudstaff team as an extension of your in-house team. We support you as much or as little as needed.
Scalable solutions
We understand that your situation can change unexpectedly, so our workforce solutions can easily scale up or down.
Modern workplaces
Our modern, fully equipped workplaces are designed with both productivity and workers' well-being in mind.
Ethical outsourcing
Our working conditions meet Western standards, comply with all local labor and tax laws and provide a safe and healthy work environment for staff.
Reliable infrastructure and security
Our workspaces are built to stringent specifications to ensure security and compliance for your industry needs.
Highly skilled staff
By working directly with educational facilities and aggressively recruiting top talent, we have a large pool of pre-screened candidates that are perfect for your company.
Western management
We have Western Account Managers in the Philippines who work with you to help integrate your local and remote teams.
Our Other Free Guides
Get higher-level knowledge on lowering your overhead. For a quick crash course in outsourcing and its many benefits, check out Fearless Outsourcing. To see the impact we can have on specific departments, read through Four Reasons to Outsource Your Marketing.