Cloudstaff Everywhere


Making working from home work
The challenge is global. Now, there is a solution.
Employers today face a myriad of problems; an increase in demand for flexible working options following the COVID-19 pandemic, the lowest unemployment rates in decades, a rising challenge for employers addressing the labor shortage, and a need to focus on business growth while watching the bottom line.

Speak with a member of our team to find out how we can help.
Cloudstaff Everywhere revolutionizes remote working. It's the ultimate work from home solution.
At Cloudstaff, we've spent more than 10 years perfecting remote working. In the process, we have learned a lot. We solve the challenges of hiring and retaining great people by providing quality remote staff to companies all across the globe.
Cloudstaff Everywhere is a work-from-home model that simplifies hiring, helps companies fill their empty seats, and dramatically simplifies managing remote workers.
Imagine combining the advantages of working from home with the benefits of working from the office.
It's a win-win solution for everyone, everywhere.

'Responding to the changes required for businesses to provide workplace flexibility, we've introduced Cloudstaff Everywhere.'
-Lloyd Ernst, Cloudstaff Founder & CEO
Easily source top talent as a result of our industry-leading staff retention
Rapid onsite 24x7 technical support to ensure rock-solid business continuity
Cost-effective growth by recruiting the right people in the right roles
Effortlessly scale in line with your business
Simplify team management with innovative Cloudstaff software
Access to world-class Cloudstaff offices whenever needed
Fully managed enterprise-grade hardware, security and connectivity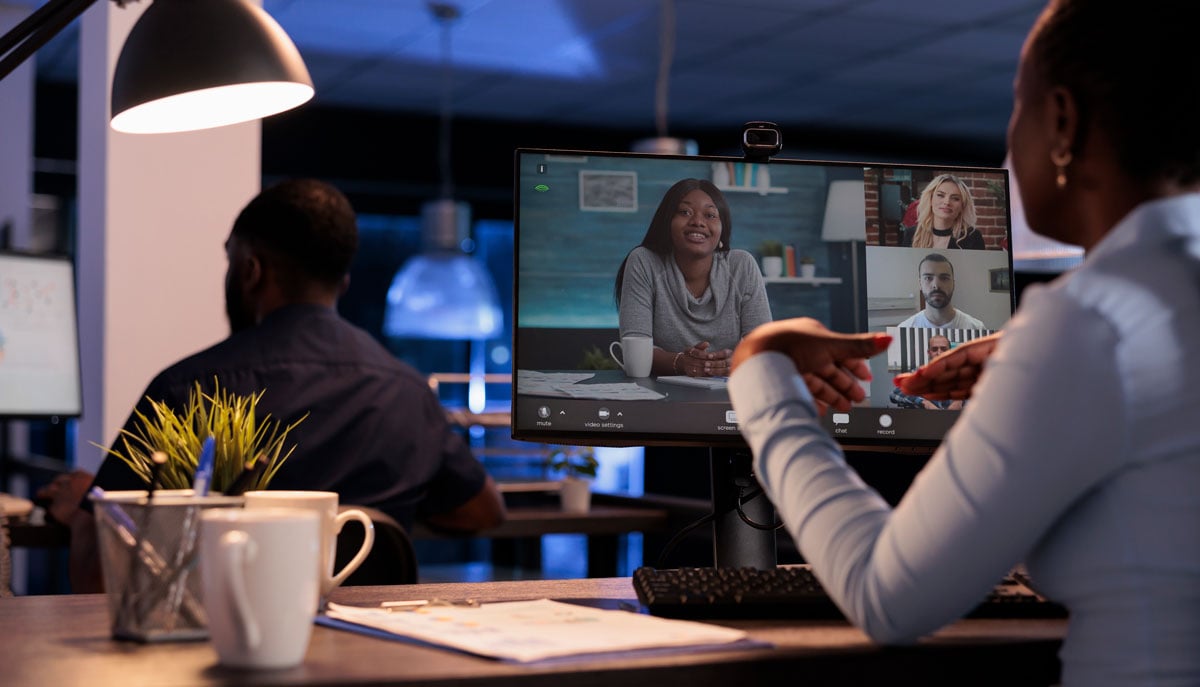 What makes Cloudstaff Everywhere different?
Your Cloudstaff team are more than an outsourcing team. Instead, they'll become an integral part of your operations. We help you recruit the right people for the right roles, offer staff flexible working options and provide them with office-grade technology to enable them to carry out their roles effectively for you. Cloudstaff Everywhere works for your business and provides flexible working options for the team.
Hundreds of thousands of qualified, experienced candidates in a variety of sectors
Complete security with staff checks and laser-etched hardware
Work from home with fast fiber internet
Server and device security, including firewalls, authentication and virus protection
Access to desks in Cloudstaff offices whenever needed
Transparent staff monitoring with innovative software to ensure productivity
24/7 tech support in the home and office to minimize downtime
Ability to provide customer support outside of normal operating hours
How would my team be supported while working from home?
Cloudstaff Everywhere provides your team members with 24/7 tech and IT support for those working from home or in the office. Should you need a PC to be changed out for a new one, this is handled swiftly to ensure the team member is up and running as quickly as possible.
Additionally, Cloudstaff Everywhere has disaster recovery plans, including team relocation and internet rerouting or 5G connectivity, to ensure minimal business interruption in the event of unforeseen circumstances.
How can we ensure connectivity in work-from-home arrangements?
At Cloudstaff, we believe working from home should be as seamless as working in the office. We secure a fiber internet installation directly into Cloudstaffers' homes to ensure connectivity and productivity needs are met. Additionally, should the internet go down at any time, we have rerouting capabilities and access to 5G data to keep Cloudstaffers up and running.
What if I change my mind and want staff in the office?
We're here to support you. Should you want your teams to move from a work-from-home arrangement to permanently working in a state-of-the-art office, there are two ways to do that.
If working from the office is only a temporary requirement, team members can book an in-office hot desk at any of our locations quickly and easily.

If it's a more permanent requirement to move to an in-office arrangement, you can speak with one of our team.
We help businesses improve efficiency, streamline business processes through our smart resourcing solution and increase profitability.
Contact us today!